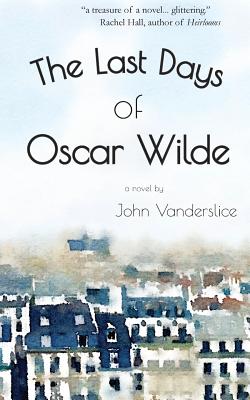 The Last Days of Oscar Wilde (Paperback)
Burlesque Press, LLC, 9780996485098, 358pp.
Publication Date: January 15, 2018
* Individual store prices may vary.
Description
Meet Oscar Wilde. His life is ending.
The year is 1898. Wilde's reputation is in ruins.
After the scandal, after the trial, and after the incarceration at Reading Gaol, Wilde lives in precarious exile in Paris. His friends urge him to start another great work, a new play or poem. But Wilde's attention is elsewhere: on the mysteries of art, on the demands of love, and on a final great flowering of the spirit.
"The Last Days of Oscar Wilde masterfully merges insight and imagination with the historical and literary record to provide a portrait that is rich and nuanced and utterly compelling."
Rachel Hall, author of Heirlooms
"Evocative... The Last Days of Oscar Wilde is a reminder of the destructive power of senseless persecution."
Jennifer Steil, author of The Ambassador's Wife
Schedule