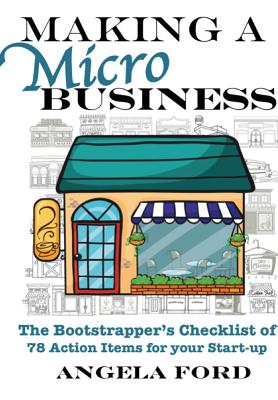 Making a Microbusiness (Hardcover)
Tag Books, 9780996500722, 266pp.
Publication Date: January 18, 2016
* Individual store prices may vary.
Description
Making a Microbusiness is written in an engaging, no-nonsense, down to earth manner about Angela's most important lessons in entrepreneurship learned the hard way. At times it is witty and humorous (if only the subject wasn't so serious). The book steers everyone intending to start a business away from commonly-made mistakes, and rings warning bells for every current small business owner who's already making their way through entrepreneurship. A microbusiness is defined as a small business of 1 to 19 employees usually started with less than $35,000. Contrary to the common narrative of starting a business with a small business loan or venture capitalist, most small businesses are started with far less fanfare. People often start with their vision, passion and current resources. With tips and actionable advice, it is strewn with attention-grabbing examples and personal anecdotes. It engages the reader with a summary or "step" at the end of each section.