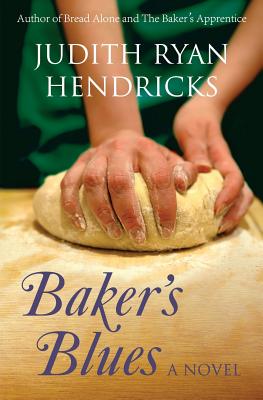 Baker's Blues (Paperback)
Chien Bleu Press, 9780996503501, 398pp.
Publication Date: August 24, 2015
Other Editions of This Title:
Hardcover (8/17/2015)
* Individual store prices may vary.
Description
In Wyn Morrison's world a 5 A.M. phone call usually means problems at her bakery--equipment trouble or a first shift employee calling in sick--annoying but mundane, fixable. But the news she receives on a warm July morning is anything but mundane. Or fixable. Mac, her ex-husband, is dead. Ineligible for widowhood, Wyn is nonetheless shaken to her core as she discovers that the fact of divorce offers no immunity from grief. Friends and family are bewildered by her spiral into sadness, Mac's daughter Skye blames her for his death. For the last several years Wyn has been more businesswoman than baker, leaving most of the actual bread making to others. Now, as she takes up her place in the bread rotation once more, she will sift through her memories, coming to terms with Mac and his demons, with Skye's anger, and with Alex, who was once more than a friend. Soon she will re-learn the lessons that she first discovered at the Queen Street Bakery in Seattle...bread is a process--slow, arduous, messy, unpredictable. It should be eaten with eyes closed and heart open.
Praise For Baker's Blues…
"Witness here Judi Hendricks at the top of her game, taking on life's thorniest issues and handling them with grace, aplomb and the utmost skill. Baker's Blues will move her into the larger readership she so richly deserves." --Jo-Ann Mapson, L.A. Times bestselling author of Finding Casey and Owen's Daughter