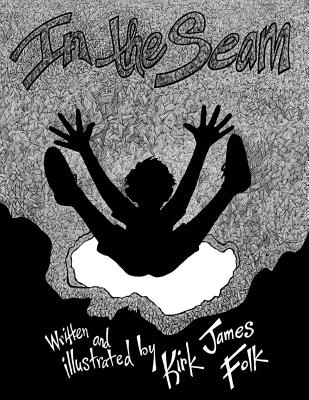 In the Seam
Paperback

* Individual store prices may vary.
Other Editions of This Title:
Paperback (8/20/2015)
Paperback (7/24/2015)
Description
"In the Seam" is an illustrated novel for adolescents of all ages. The essence of the comatose or unconscious is transported to a surreal realm known as the "Seam". Nine year old Frank Frandoza, and teenage dropout Ivan Blastov arrive in the Seam as its fabric has begun to fray. Many of the residents are morphing into physical manifestations of their personalities, while an unseen malevolent force conspires to prevent any of them from leaving. Confronted at every turn by misfits, grotesques and villains, Frank, Ivan and a shaggy group of improbable heroes devise an escape plan which may end with all of them wounded, dead or worse: hellbent on returning to the Seam to save our world.
Eye Read Books, 9780996515900, 228pp.
Publication Date: August 20, 2015
About the Author
Kirk James Folk is a musician, artist and after endless dilly-dally, author. He resides in Southern Pennsylvania, where they no longer enjoy Spring or Fall. Summer lurches into Winter, and Winter sneezes back into Summer without apology or remorse. He lives with his 15 year old son and 85 year old mother. Yes, you read that correctly. Karma has an evil sense of humor. "In the Seam" was written for Kirk's son, Skylar and is his first novel. If you know the author and his son, you may be able to spot them both lurking throughout. Or not.