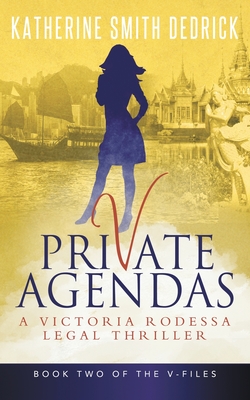 Private Agendas
A Victoria Rodessa Legal Thriller (V-Files #2)
Paperback

* Individual store prices may vary.
Description
Blackmail. Sex Trafficking. Kidnapping. Victoria is back.
This time she's in danger of having her life destroyed by the private agendas of powerful, corrupt men. Obsessed with growing her law firm and punishing the male law partner who fired her from theirs on trumped up charges, Victoria and her friends are on the hunt for evidence to prove Victoria's innocence. Unless she can get others to step forward, she'll be left to take on her former bosses single-handedly. Desperate and frustrated, Victoria and her friends concoct a last-minute plan to pull strings in Bangkok, Hong Kong and Chicago. Will it work?
Agressive Publishing, Inc., 9780996519533, 326pp.
Publication Date: September 11, 2019