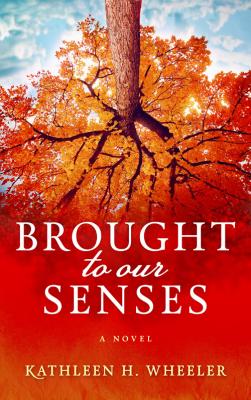 Brought to Our Senses (Paperback)
A Family Saga Novel
Attunement Publishing, 9780996555531, 312pp.
Publication Date: November 1, 2016
* Individual store prices may vary.
Description
2017 Next Generation Indie Book Awards Finalist
2017 Readers' Favorite Awards Winner
2017 Writer's Digest Self-Published Book Awards Winner
"A profound analysis of complicated family dynamics ... Wheeler's gripping novel is ambitious" -Kirkus Reviews
"Very highly recommended as a striking jewel that is a glowing standout ... tense, gripping, and eye-opening" -D. Donovan, Senior Reviewer, Midwest Book Review
WHEN ALL IS LOST FAMILY BEGS TO BE FOUND.
Elizabeth Miller is a thirty-four-year-old mama's girl facing a crisis. Her divorced mother Janice receives a deadly diagnosis and becomes a volatile patient, and her fractured family tailspins toward their last resort--legal guardianship with disastrous fallout.
Elizabeth soon exposes her mother's long-held secret, which lies at the root of her family's problems. With the lines blurred between right and wrong, she travels a path of reconciliation through the heartland of elder care in a family saga as memorable as Still Alice and as poignant as We Are Not Ourselves.
From the Great Depression in Nebraska to the 1970s divorce boom in Illinois, Brought To Our Senses chronicles the lives of five generations of family over seventy-five years. The rocky relationships of four siblings complicate efforts to care for an aging parent diagnosed with the mother of all maladies in the new millennium.
Literature & Fiction Categories:
Women's Fiction: Sisters
Women's Fiction: Mothers & Children
Women's Fiction: Divorce
Women's Fiction: Domestic Life
Genre Fiction: Medical
Genre Fiction: Family Saga
Genre Fiction: Family Life
Contemporary: Women's Fiction
or
Not Currently Available for Direct Purchase