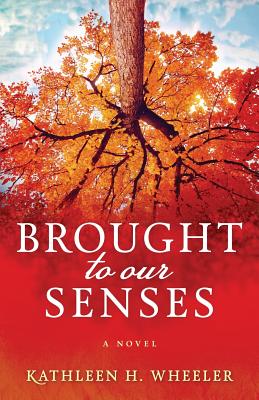 Brought to Our Senses (Paperback)
A Family Saga Novel
Attunement Publishing, 9780996555548, 314pp.
Publication Date: December 2, 2017
* Individual store prices may vary.
Description
Dementia is a family affair with the power to harm and heal in this intimate family drama that reads like a cross between Still Alice by Lisa Genova and The Glass Castle by Jeannette Walls.

"A profound analysis of complicated family dynamics ... gripping" (Kirkus Reviews).

Favorite daughter Elizabeth wants to do the right thing when faced with a family crisis. Her beloved mother Janice receives a deadly Alzheimer's diagnosis, and her troubled siblings tailspin toward their last resort with disastrous fallout.

Elizabeth soon exposes her mother's long-held secret, which lies at the root of her family's problems. With the parents and siblings she thought she knew turned upside down, she struggles to find her way back home through the heartland of elder care in this realistic and poignant family portrait as memorable as The Notebook by Nicholas Sparks and as touching as The Things We Keep by Sally Hepworth.

Will Elizabeth and her family survive a heartbreaking past and their mother's tragic fate?

Exploring the importance of family and healing power of forgiveness, Brought to Our Senses is the critically acclaimed winner of six literary awards for fiction, including the Writer's Digest Book Awards, Wishing Shelf Book Awards, Readers' Favorite Awards, and Next Generation Indie Book Awards.

Literature & Fiction Categories: Medical Fiction, Alzheimer's Disease, Family Life, Family Sagas, Domestic Life, Mothers and Children, Sisters, Eldercare, Divorce, Siblings, Aging Parents, Family Relationships, Contemporary Women, United States/American.