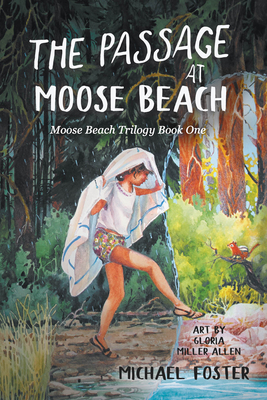 The Passage At Moose Beach (Hardcover)
Z Girls Press, 9780996568388, 180pp.
Publication Date: November 12, 2018
Other Editions of This Title:
Paperback (11/30/2018)
* Individual store prices may vary.
Description
In the wilds of Idaho, an adventurous young girl stumbles into an alternate dimension that's plagued by a tyrannical creature and faces a life-threatening curse as she struggles to find courage, strength and her way home. The environmental elements of the story are especially relevant now, as is the strong female protagonist.
Eleven-year-old Alicia encounters unusual, surprising friends and terrifying enemies as she embarks on an unexpected and magical journey in nature. While enjoying the lake with her father, as they do every year, Alicia gets lost during a rainstorm and ends up transported to a different and unfamiliar place with no idea where she is or how she got there. The story takes the reader to a land not so far from home, yet farther than imagined, perhaps another realm, that looks much like what we see around us on earth today, but nothing is what it seems.

Alicia sets out on a difficult journey to try and discover a way home, finding compassion and friendship along the way. She meets a squirrel named Mickey, a jay named Briar, and Fiona the enigmatic deer, who help her fight terrible foes and comes face to face with Bristleback, the fearsome mountain troll. These friends help each other in every way imaginable through both moments of adventure and terror. Though Alicia and her friends help each other overcome crippling fear, can they find a way to stop "The Drying" which threatens them all?

"The Passage At Moose Beach is an enchantingly magical tale about finding friends in the unlikeliest of people and working together with them to achieve your wildest dreams."