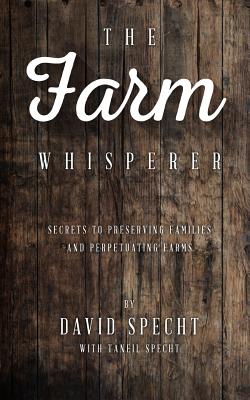 The Farm Whisperer: Secrets to Preserving Families and Perpetuating Farms (Paperback)
Secrets to Preserving Families and Perpetuating Farms
Advising Generations LLC, 9780996597906, 146pp.
Publication Date: August 31, 2015
About the Author
Dave Specht is an internationally recognized expert in family business management. He is the founder of Advising Generations LLC, a strategy consulting firm for family-owned businesses. His work was recently featured in The New York Times, Successful FarmingMagazine, Drovers Cattle Network and Family Business Magazine. He was the Coordinator of Family Business Programs at a Big Ten Business School and is a former business consultant with the largest independent broker dealer in the country. He has a Bachelor's Degree in Business from Brigham Young University-Idaho and a Master's Degree in Tax and Financial Planning from San Diego State University. Specht has gained international attention for his creation of the GenerationalBusiness360(c) process and a new mobile app called Inspired Questions-For Farmers. Taneil is the mother of five active children and the wife of a dreamer. She is a university-educated woman that has chosen to invest her talents in the home. When she isn't chasing 5 children she is a writer, proofreader, sounding board and voice of reason in the entrepreneurial process."
Advertisement