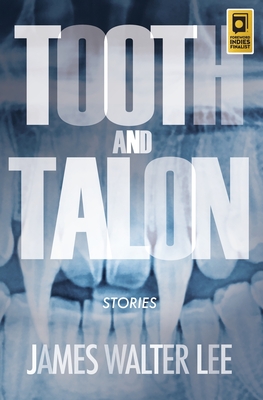 Tooth & Talon (Paperback)
2nd Sight LLC, 9780996605809, 304pp.
Publication Date: July 20, 2015
* Individual store prices may vary.
Description
Eleven dark tales of horror and suspense that explore obsession, survival, and despair.
An elderly woman discovers the source of the disturbance beneath her home in Devil Beneath.
In Seventies a vampire finds solace and humor in his own senility.

A self-righteous man with a touch of hidden road-rage gets an opportunity to educate his fellow commuters in King of the Road.

In Snowball's Chance a man hides his penchant for young runaway girls from his overbearing mother.
A young boy is taunted on the playground but knows that worse nightmares await him at home in Closet Monster.
In Ground War two elite soldiers protect an insignificant wayward outpost from utter annihilation.
A high school boy discovers the fate of two missing high school girls in The Tale.
In The Field a dying woman with Alzheimer's is haunted by her past and confronted by her late husband.
A woman with a drug addiction develops a new obsession with blood in Under the Influence.
In Northern Lights a couple struggles to escape an icy prison and an unnatural captor.
A retired truck driver encounters a new terrifying existence in No Good Deed.