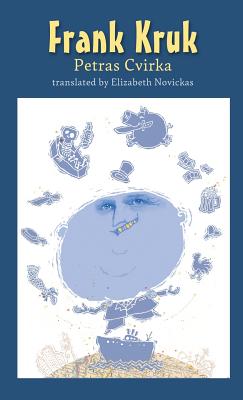 Frank Kruk
or, the Undertaker Pranas Krukelis (Volume #1)
Hardcover

* Individual store prices may vary.
Description
In this imaginary biography, Petras Cvirka follows every detail of Pranas Krukelis's transformation from a barefoot Lithuanian village boy with a dead-ringer imitation of a squealing pig to the American businessman Frank Kruk, proprietor of a Brooklyn funeral parlor. On the way, Cvirka slings satire and slapstick in all directions, at just about every aspect of Lithuanian life and the immigrant experience in America. Think of something like a cross between Sinclair Lewis and Stella Gibbons. A classic of Lithuanian literature first published in 1934, the book has previously been translated into Russian, Czech, Latvian, and Estonian. This is its first English translation.
Pica Pica Press, 9780996630405, 232pp.
Publication Date: January 22, 2016