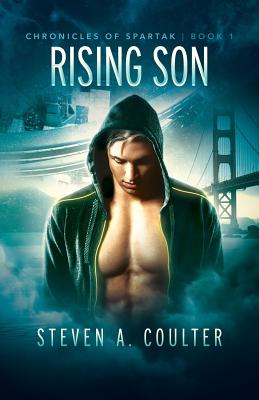 Chronicles of Spartak
Rising Son
Paperback

* Individual store prices may vary.
Other Editions of This Title:
Hardcover (5/2/2016)
Paperback (1/16/2018)
Description
A riveting tale with a powerful political undercurrent. One gifted young man, sold into slavery, ignites a revolution.
By the year 2115, twelve families control all wealth in America, the middle class is myth, democracy a con game and the Supreme Court has just legalized a new entertainment and status option for the bored elite--human bondage.
Spartak Jones, an Olympic bound gymnast, is kidnapped, sold and forced to become the first legal slave since the Civil War, a trophy birthday present for the eldest son of the richest family. Targeted for his physical beauty and athletic talents, the teenager is not shy about using them to survive and protect his family.
When a war erupts within the ruling class, he proves himself a lethal warrior, fearless, resourceful and photogenic. His swashbuckling exploits awaken a long dormant liberal underground hungry to restore democracy.
In a world both familiar and horribly twisted, Spartak becomes a symbol of hope, a flesh and blood icon for an American that used to be and might be again, if he can survive.
Dark, twisted, dystopian, uplifting, and romantic--The Chronicles of Spartak --Rising Son delivers a 22nd century action hero who will make you cheer.
Warning: No Apocalypse. No Zombies. No Vampires. No Magic Wands. No Dragons. Just a touch of science fiction and an extraordinary teenager battling to protect those he loves. Can he play classical piano? Of course. Can he save democracy? Maybe.
Jubilation Media, 9780996647304, 342pp.
Publication Date: May 2, 2016
or
Not Currently Available for Direct Purchase