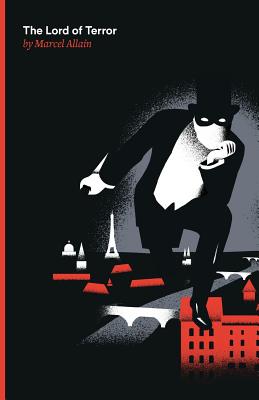 The Lord of Terror: A Fantomas Detective Novel (Paperback)
A Fantomas Detective Novel
Antipodes Press, 9780996659932, 302pp.
Publication Date: October 6, 2016
Description
Miraculously revived on a rooftop in Marseilles ten years after an apparently fatal shipwreck, Inspector Juve and his faithful friend, the journalist Jerome Fandor, renew their never-ending pursuit of the Lord of Terror. Sensing a plot behind mysterious events surrounding a diplomat entrusted with a fortune in diamonds, Juve and Fandor set out again to unmask the criminal mastermind in this, the first Fantômas novel written by Marcel Allain alone, after a decade-long hiatus following the death of series coauthor Pierre Souvestre.
Praise For The Lord of Terror: A Fantomas Detective Novel…
"From the imaginative standpoint Fantomas is one of the richest works that exist." -Guillaume Apollinaire
"Absurd and magnificent lyricism." -Jean Cocteau
Advertisement