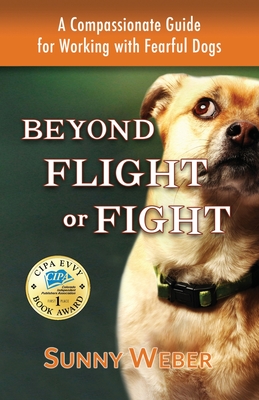 Beyond Flight or Fight (Paperback)
A Compassionate Guide for Working with Fearful Dogs
Pups and Purrs Press, 9780996661218, 210pp.
Publication Date: November 11, 2015
* Individual store prices may vary.
Description
Is your dog fearful, acting out, or just not fitting in? Maybe your dog is stuck in flight or fight mode. Whether you have taken a fearful dog into your home, or you work professionally to save dog lives, Beyond Flight or Fight will give you the tools to help you gently move your dog beyond flight or fight to a life free of anxiety and filled with what we all want them to have: dog joy. *Use your understanding of how fear works to guide your dog in moving beyond it. *Help your dog think and solve problem behavior. *Launch a fulfilling dog-human relationship. Fearful dogs can be saved and have quality lives, free of anxiety and filled with peace.
About the Author
With over twenty-five years of working with fearful animals and special needs pets, Sunny Weber is the expert animal rescue organizations, shelters, and pet owners go to when nothing they have done is working to save animal lives and the sanity of the humans living and working with them. Sunny has rehabilitated and re-homed hundreds of dogs, cats, and horses, and she has mentored both animal care professionals and pet owners in the art of moving animals beyond flight or fight and into fulfilling, happy lives. Sunny lives in the Denver metropolitan area with three dogs, four cats, and two parakeets. Their yard if a Certified Backyard Habitat for birds, squirrels, rabbits, pollinators, and anyone else with fur or feathers who wanders in.