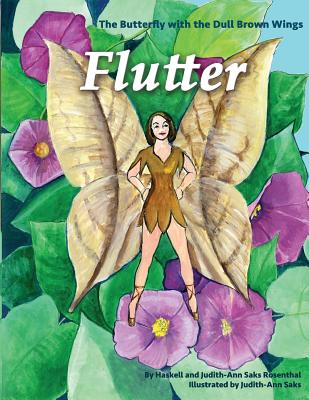 Flutter the Butterfly with the Dull Brown Wings (Paperback)
Haskell & Judy Rosenthal, 9780996680219, 34pp.
Publication Date: September 10, 2016
* Individual store prices may vary.
Description
Flutter, the butterfly with the dull brown wings, enters and wins a beauty context because of her selflessness and courage.
About the Author
Haskell Rosenthal is a retired teacher. He lives in Houston, Texas, with his wife, Judith-Ann Saks, and delights in telling stories to their two grandchildren. His greatest joy is spending time with his family. Judith-Ann Saks has a BFA in painting and sculpture from Sophie Newcomb College of Tulane University. She has been listed in Who's Who of American Art, Who's Who of America, Who's Who of America, and the World's Who's Who of Women. She has recently won the National Women's in the Arts Award and the Van Rensselaer Award. Her work can be found on www.saksart.com.