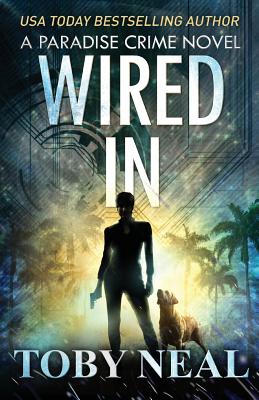 Wired in (Paperback)
Toby Neal, 9780996706681, 270pp.
Publication Date: January 24, 2016
Description
Paradise has no protection from a hacker with a hidden agenda. Special Agent Sophie Ang's emotions are battered by a child kidnapping case that goes badly wrong. In tracking the criminal ring, her rogue data analysis program D.A.V.I.D. identifies an anomaly that leads her into a cat-and-mouse game online with a deadly enemy whose motives are unclear. The chase lures her through dark corridors of cyberspace into a confrontation with the violence from her past that sent her fleeing to the United States. She'll need every skill she's learned to defeat her worst nightmare-and the stakes couldn't be higher. "Toby Neal has created a wonderfully rounded action heroine with everything: looks, brains, mixed martial arts prowess, and the ability to swear proficiently in Thai and English. Fans of the genre will love FBI agent Sophie Ang, as well as the tangled web she must negotiate in the tropical setting of Hawaii." Russell Blake, NYT and USA Today Bestselling Author.
Advertisement