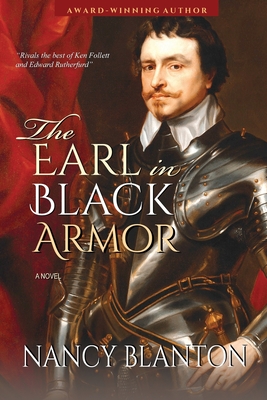 The Earl in Black Armor
Paperback

* Individual store prices may vary.
Description
LOYALTY, BETRAYAL, HONOR AND TYRANNY IN THE REIGN OF KING CHARLES IIRELAND, 1635: When the clan leader sends Faol n Burke to Dublin to spy on Thomas Wentworth, the ruthless Lord Deputy of Ireland, the future of his centuries-old clan rests upon his shoulders. Wentworth is plotting to acquire clan lands of Connacht for an English Protestant plantation. To stop him, Faol n must discover misdeeds that could force King Charles to recall Wentworth to England. Leaving his young daughter Elvy in the care of his best friend Aengus, Faol n works as a porter in Dublin Castle, and aligns with the alluring Denisa, Wentworth's personal assistant. She, too, spies on Wentworth, but for very personal reasons. While Faol n knows he should hate Wentworth, he admires his prosecution of pirates and corrupt nobles who prey on Irish merchants. Supremely arrogant and cruel to his enemies, Wentworth shows loyalty, warmth and compassion for family, friends and a few select others.A common mission takes Faol n and Denisa from Dublin to London and Hampton Court; to York and Scotland; and to the highest levels of court intrigue and power. But secrets, fears, war and betrayal threaten their love-and even their lives. And as Wentworth's power grows, so grow the deadly plans of his most treacherous and driven enemies.
Ellys-Daughtrey Books, 9780996728188, 442pp.
Publication Date: December 11, 2018