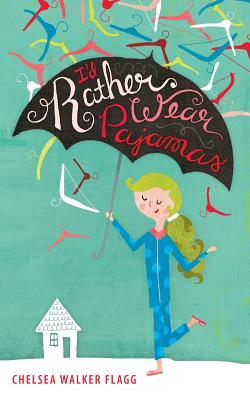 I'd Rather Wear Pajamas (Paperback)
Chelsea Walker Flagg, 9780996728409, 214pp.
Publication Date: October 2, 2015
* Individual store prices may vary.
Description
* Amazon #1 Best Seller for Humor
* Reader's Favorite Bronze Award for Non-Fiction Humor Everybody has the awesome opportunity to find their own strength and path through life. Some come about their self-discoveries through studying and working hard. Others (Chelsea) spend their time nearly burning down kitchens and driving around the country with a car full of hangers. Chelsea grew up wanting to be "strong." She thought arguing her way through childhood and becoming a world-class attorney would get her there. But, through a series of humorous, and only slightly embarrassing events, Chelsea comes to realize that maybe her strength is meant to shine in different ways. Spoiler alert: This book is secretly going to brainwash you into home birthing your children. No, I'm not kidding. Alternate possible titles for this book:
- How to Keep Your Pride Intact When Butterflies Attack
- When Life Hands You Lemons, Just Eat Them Straight Up to Watch Your Popularity at Parties Sky Rocket
- 17 Reasons Why I'm Cooler than My Mom
- 19 Reasons Why My Mom is Cooler Than Me
- I Always (Start With the Best Intentions to) Follow Directions.