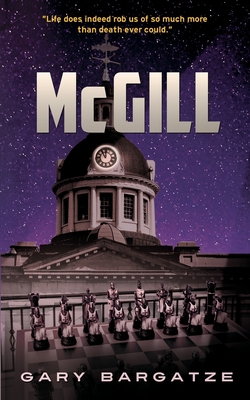 McGill
Paperback

* Individual store prices may vary.
Description
When Andrew returns to his Taylor family roots in Magnolia County, Tennessee, to attend graduate school, he unexpectedly finds himself at the very center of the burgeoning American existentialist movement and facing painful choices of both head and heart. He walks the Pantheon University campus among the giants of the 1950's movement--the novelist, Walter Talley; the sensual poet, Donald Sanders; the avant-garde dramatist, Jeffrey Kline; and Kline's tempestuous lover, Bianca, the alluring Portuguese poetess. But within months of arriving on campus, Andrew's association with Bianca threatens to destroy his promising academic career and his relationship with his first love, Catherine. This fifth book in the ten-part Your Winding Daybreak Ways series begins where author Gary Bargatze's fourth novel, Hollow Rock, leaves off. It follows this young scholar's decades-long descent into hell and his subsequent heroic climb out seeking professional success and redemption.
Rigor Hill Press, 9780996764421, 300pp.
Publication Date: May 3, 2016