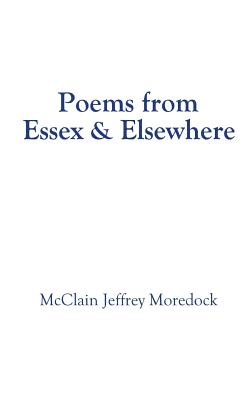 Poems from Essex & Elsewhere (Paperback)
Essex Editions, 9780996787048, 90pp.
Publication Date: December 2, 2016
* Individual store prices may vary.
Description
Poems from Essex & Elsewhere collects four decades of McClain Jeffrey Moredock's poetry. The first twelve poems present playful portraits of life in the small village of Essex in upstate New York, and the rest - twenty five poems and three song lyrics - chart the ironies and poignancies of another dozen places the author has lived.
About the Author
McClain Jeffrey Moredock has worked as a farmhand, a lifeguard, a surveyor, a minister, a chaplain, a teacher, a coach, a head of school, and a chief operating officer. And, like many of his contemporaries, he retired at 65 and immediately began consulting. Five years later, weary of air travel and motel beds, he retired for good. Now 77 years old, he credits "whatever writing ability I have" to an unmedicated case of ADD and an inability to stop free-associating.