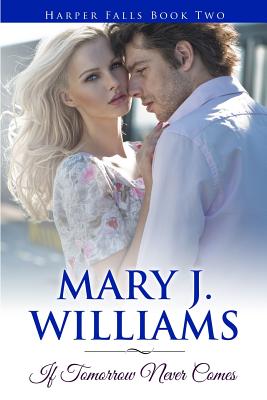 If Tomorrow Never Comes
Paperback

* Individual store prices may vary.
Description
Welcome back to Harper Falls, WA, a place where love is in the air, but danger is just around the corner. Dani Wilde had already met the love of her life and lost him. Two weeks of passion and romance five years ago. Then he had walked away. Dani thought she had moved on, She dated, enjoyed the company of other men, even thought that she was keeping her heart open to the possibility of another love. But when Alex Fleming rode his motorcycle into Harper Falls, she knew she had been kidding herself. Her heart was still his. Alex Fleming knew what was waiting for him in Harper Falls. His sister, his best friend, a good job, and the woman he'd spent the last five years dreaming about--trying to forget. At the time, walking away had seemed like the only way. Now he has a second chance, but it isn't just his personal demons keeping him from Dani, his past is about to put the only woman he's ever loved in danger. He has a choice, walk away again or stay and fight. Love has a way of catching up with you. Dani and Alex are getting a second chance at their happily ever after. Now they just have to be strong enough to take it.
Brook Publications, 9780996814218, 298pp.
Publication Date: May 30, 2015
About the Author
Want to know how to motivate yourself to write a book? Have your favorite football team lose the Super Bowl. On the last play. With an interception. The next day I was so depressed I tuned out all media. No TV, no internet, no newspapers--nothing. And I started to write. I'm still writing. As you can see, a little motivation can do wonders.