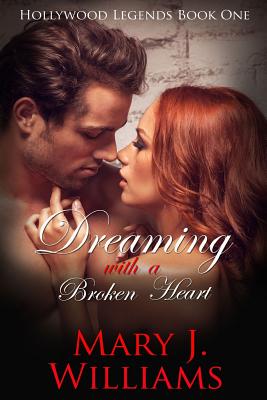 Dreaming with a Broken Heart (Hollywood Legends #1) (Paperback)
Brook Publications, 9780996814249, 306pp.
Publication Date: December 27, 2015
* Individual store prices may vary.
Description
Hollywood is a cutthroat town. Nobody knows that better than the Landis brothers. It's time for them to step out of their parents' shadow. IT'S TIME FOR THEM TO BECOME LEGENDS. Garrett Landis is Hollywood's golden boy. If he wants to make a movie, it gets made. If he wants a woman, he only has to snap his fingers. The moment he meets Jade Marlow he knows she's different. She's the first woman to get under his skin. The first woman he can't have. Jade Marlow is desperate to leave behind her tragic past. Her ex-husband wants her dead. Her father is her worst enemy. Jade wants Garrett, but she refuses to drag him into her mess of a life. The attraction is undeniable. What happens when your head tells you to stay away, but your heart won't listen? Sex is easy. Falling in love? It's the hardest thing they will ever do. But it could turn out to be the best thing that ever happened to them.
About the Author
Want to know how to motivate yourself to write a book? Have your favorite football team lose the Super Bowl. On the last play. With an interception. The next day I was so depressed I tuned out all media. No TV, no internet, no newspapers--nothing. And I started to write. I'm still writing. As you can see, a little motivation can do wonders.