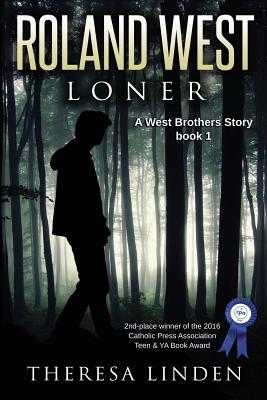 Roland West, Loner
Paperback

* Individual store prices may vary.
Description
High school can be tough on any kid, but it's worse for a loner.
Roland West, Loner is a contemporary Christian story about a fourteen-year-old boy who finds himself friendless at a new school and the subject of cruel rumors.
Roland lives with his father and older twin brothers in a secluded house that resembles a castle--complete with battlements, turrets, and a secret passageway. Finding it hard to make friends at school, Roland is excited to learn about his father's upcoming trip to Italy. He hopes to go, but one of his brothers stands in his way and will stop at nothing to get what he wants.
When Roland ends up locked in the cellar, a neighboring kid and his autistic brother stumble upon the secret passageway and rescue him. Struggling to trust his new friends, secrets, rumors, and an unusual inheritance put Roland on a journey that just might have the power to change the life of this loner.
Silver Fire Publishing, 9780996816847, 322pp.
Publication Date: January 18, 2016