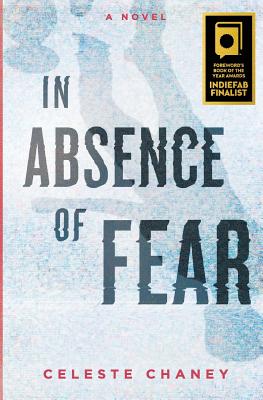 In Absence of Fear (Paperback)
Corner Canyon Press, 9780996824309, 360pp.
Publication Date: November 5, 2015
* Individual store prices may vary.
Description
After years of terrorist attacks, murders and kidnappings, citizens of the State vote to enact the Protector Program. A predictive policing system, it signals the dawn of the New Era. Passive iD chips are implanted in every citizen's wrist, providing convenience and protection.The chips enable users to unlock homes, start cars, transact in stores, and monitor their health. They also collect data.
Specially designed risk prediction algorithms parse and analyze user data to predict individual levels of threat, aiding the predictive policing program and eradicating crime in most cities.
Marus Winde has worked for the State's Intelligence Annex since the inception of the New Era. As Senior Algorithm Architect, no one is more dedicated to the predictive policing program. No one has greater trust in its proficiencies.
That is, until his young son vanishes inexplicably in broad daylight in the safest city in the world.
As Marus works to reconcile the program's deficiencies and unravel the mystery of his son's disappearance, he discovers that the system he helped build is not only imperfect, but corruptible, and that even the greatest of technological advancements can't replicate human intuition.
In Absence of Fear is the vividly imagined, breathtaking debut novel by Celeste Chaney. Examining themes of technology, privacy, humanity, family, love and patriotism, critics are calling this remarkably gripping story the "1984 for the post-Snowden era."