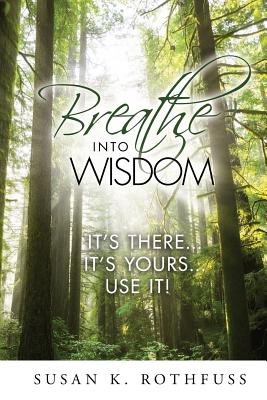 Breathe Into Wisdom
It's There ... It's Yours ... Use It!
Paperback

* Individual store prices may vary.
Description
If your life isn't everything you'd like it to be and you want to make a change, but don't know where to begin, let Breathe Into Wisdom be your guide to creating your own reality. Susan Rothfuss uses her "everywoman" stories to illustrate the paths she has traveled as she learned on her own journey. Part memoir, part life-class this book will help you begin making the life changes you need that will allow you to connect to your own inner wisdom. By following the simple steps Rothfuss describes in this book, you will breathe into your highest and best life and finally live the life you were meant to live, one breath at a time.
Skr Coaching & Consulting, 9780996827119, 218pp.
Publication Date: November 25, 2015