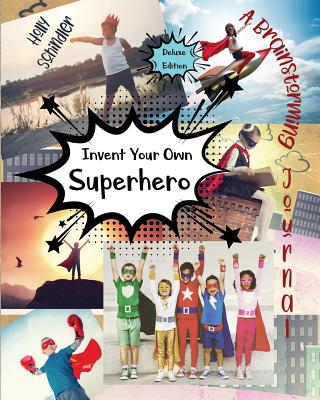 Invent Your Own Superhero
A Brainstorming Journal - Deluxe Edition
Paperback

* Individual store prices may vary.
Description
Create a brand-new superhero with never-before-seen powers and the perfect arch-enemy. Learn to tell an exciting story
Award-winning author Holly Schindler turns her attention to helping young writers learn the craft of storytelling. This activity book guides users through creating a new superhero character, but it also uses brainstorming prompts to take young authors through the process of constructing a story with solid characters, plenty of pulse-pounding conflict, and a satisfying ending.
This deluxe edition also includes an original superhero story by Schindler. The Adventures of Super Susan features a hero who insists kindness is a superpower. By reading the story and answering the included supplemental questions, young authors can see firsthand how the brainstorming prompts can become a fully-formed superhero tale.
Great for individual or classroom use. Suggested grades: 3-8.
Intoto Books, 9780996861670, 186pp.
Publication Date: April 18, 2019