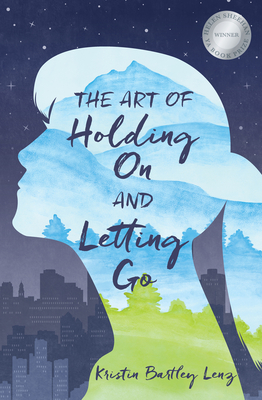 The Art of Holding On and Letting Go
Paperback

* Individual store prices may vary.
Other Editions of This Title:
MP3 CD (4/25/2017)
Description
A Junior Library Guild Fall 2016 Selection

"When every piece falls into place, it's like a dance, a delicate but powerful balancing act. The art of holding on and letting go at the same time."
 
Competitive climber Cara Jenkins feels most at home high off the ground, clinging to a rock wall by her fingertips. She's enjoyed a roaming life with her mountaineering parents, making the natural world her jungle gym, the writings of Annie Dillard and Henry David Thoreau her textbooks. But when tragedy strikes on an Ecuadoran mountaintop, Cara's nomadic lifestyle comes to an abrupt halt.
 
Starting over at her grandparents' home in suburban Detroit, Cara embarks on a year of discovery, uncovering unknown strengths, friendships, and first love. Cara's journey illustrates the transformative power of nature, love and loss, and discovering that home can be far from where you started.
Praise For The Art of Holding On and Letting Go…
"Eloquent debut."  —Booklist
 

"Cara is an appealing, engaging narrator. Surrounded by a well-rounded cast, Cara's journey toward a peaceful, fulfilling life is almost perfectly depicted. A compelling, unusual coming-of-age story."  —Kirkus Reviews

"[Kristin Bartley Lenz] offers a thoughtful meditation on life after loss with the story . . . Lenz effortlessly explains complicated climbing terminology and intermixes moments of levity with contemplative quotations from naturalists and mountain climbers."  —Publishers Weekly

"Although this tale is about one of the most risky and exhilarating sports of all, this book is rather quiet, gradual, and sweet."  — VOYA Magazine

"This is a richly layered story, visceral and thoughtful in equal parts."  —Tim Wynne-Jones, author, The Emperor of Any Place

"I loved this book. There's plenty of humor, a hint of romance, and great rock climbing scenes that will have you riveted." —Anne Rouyer, New York Public Library

"Cara's story is about finding yourself, your family, and your center. Lenz encourages readers to think outside the pages, to find their own place in the world as Cara discovers hers."  —Meghan Dietsche Goel, BookPeople, Austin, Texas

"A powerful, enveloping story about grief—the deep layers of heartbreak bubbling beneath the surface—and the ways relationships help us through our toughest times."  —Kelly Jensen, stackedbooks.org
Elephant Rock Books, 9780996864916, 307pp.
Publication Date: September 12, 2016
About the Author
Kristin Bartley Lenz is a writer and social worker whose career has taken her through rural Appalachia, the California Bay Area, and inner-city Detroit. She is the coeditor of the Michigan Chapter blog for the Society of Children's Book Writers and Illustrators. She lives in Royal Oak, Michigan.
1. How do the writings of naturalists such as John Muir, Henry David Thoreau, and Annie Dillard shape Cara's worldview?
2. Cara is deeply affected by the death of her uncle Max. In what ways does she mourn and celebrate his memory?
3. The contrast between Cara's climbing life and her suburban life are in conflict throughout the novel. How does she make peace with these competing landscapes?
4. Cara feels most free when she's climbing. What activity in your life brings you this kind of joy and liberation?
5. Did you notice the lack of technology in Cara's life? What are the effects of Cara not having her nose buried in a cell phone 24-7? What is she able to experience more fully?
6. How does being an outsider on the climbing team and in school shape Cara's identity?
7. How does Kaitlyn's experience and growth throughout the novel mirror Cara's? How do these friends help each other?
8. How does Cara's relationship with her free-spirited parents evolve over the course of the novel? What does Cara understand about her parents at the end of the book that she didn't at the beginning?
9. Compare and contrast the three different settings of the novel. How do these environments contribute to the action and meaning of the book?
10. Cara spends the first two-thirds of the novel wanting to return to California. What does she realize about the meaning of home during her time with Nick, Kaitlyn, and her grandparents?