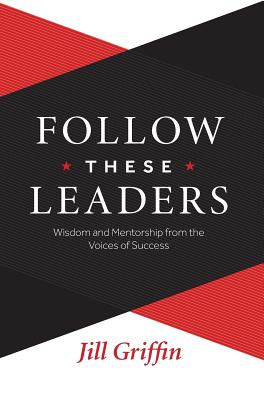 Follow These Leaders
Wisdom and Mentorship from the Voices of Success
Hardcover

* Individual store prices may vary.
Description
What if you could gather the smartest people you know into one room and ask them anything?
Who would be there? What would you ask?
Most likely you would want a wide range of advisors who had been there and done that; people who succeeded; people who failed and got up and dusted themselves off and won the battle anyway. You'd want their sage advice on business and life drawn from their real-life experiences. No agendas in this room except what's best for you. That time in that room would no doubt be priceless for you as you gather all of the intelligence you'll need to be your best in every area.
Follow These Leaders is a chance to do just that.
When author and speaker Jill Griffin reached out to her network and asked them to contribute their best advice and counsel here in these pages she had no idea that literally everyone would jump at the opportunity to share what they know with people they don't know and may never meet in person. The room filled up quickly and the wisdom flowed freely.
The result? A wise and entertaining handbook with a single goal. Helping you soar. Come join us. Follow these leaders and build a great career and life
Jill Griffin Books, 9780996921855, 202pp.
Publication Date: February 26, 2019
About the Author
Jill Griffin grew up in rural North Carolina surrounded by wonderful teachers who inspired her love of writing. Equipped with a self-financed MBA degree from the University of South Carolina in 1979, she joined RJR Tobacco Company's Brand Management program and was "deeply schooled" in consumer products marketing. Jill translated those concepts into layman strategies in her first book, Customer Loyalty: How to Earn It How to Keep It (1985, Simon & Schuster). Her one-of a-kind book gained national and international best-seller status. Harvard Business School named it to its "Working Knowledge" list. Follow These Leaders is Jill sixth business book. She is NYSE Independent Director for Luby's/Fuddruckers and a Forbes.com columnist. She leads Austin-based Jill Griffin Executive Learning with a passion for empowering talented women and men leaders to enter the C-Suite and earn seats on Corporate Boards. Reach her at jillgriffin.net.
or
Not Currently Available for Direct Purchase