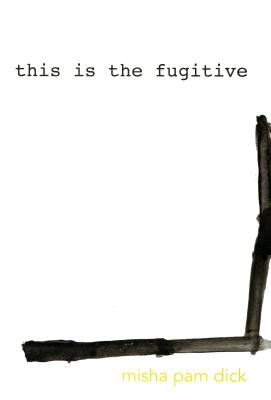 This Is the Fugitive
Paperback

* Individual store prices may vary.
Description
Literary Nonfiction. Poetry. LGBT Studies. THIS IS THE FUGITIVE is an essay in the form of a prose poem, an assay with the content of a reflection, an esse that is driven out but bending back. Through the lenses of Georg Buchner's life and works (Woyzeck, Danton's Death, etc.), it contemplates socio-political oppression and rebellion, government surveillance, violence (particularly against women and girls) and alienation. Pronouns rove among personas, including Buchner's female characters and his fiancee Wilhelmine Jaegle, in a triple exposure of childhood, teenhood and adulthood. The book's girlish straying is an ethical and spiritual wrestling an exploration of transience and transcendence, flight and fluid identities, melancholy and freedom. While staying vulnerable to the present, THIS IS THE FUGITIVE strives for a fugitive poetics as a form of translit.

"Never have the trickster tendencies of Misha Pam Dick (aka Gregoire Pam Dick, Mina Pam Dick, et al.) been so brutally, arrestingly wielded as in this brilliant and sometimes hilarious essay (assay) that anything I've read before. 'Intertextual avant la lettre' recalling failure-courters from Kierkegaard to Markson while channeling Woyzeck this is the fugitive traffics in the trans-lation and trans-substantiation of the introvert's anxiety ('neutrality is evil'; 'I am dead and wish simply to be left alone in my caving-in') contra the onslaught of (especially gender-based) violence past and present, fictive and real. We may have escaped the twentieth century and the centuries it fled, but, as for any fugitive, history remains like a haunting: here with appearances by 'chelsee manning, ' the 'egyptian' military, tongue-kissing, multiple 'karls, ' and a thoroughly, productively unstable 'I.'" Anna Moschovakis.
Essay Press, 9780996922906, 95pp.
Publication Date: February 2, 2016
or
Not Currently Available for Direct Purchase