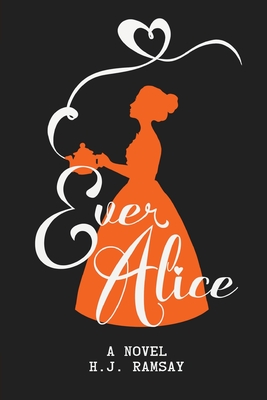 Ever Alice
Paperback

* Individual store prices may vary.
Description
Alice's stories of Wonderland did more than raise a few eyebrows-it landed her in an asylum. Now at 15 years of age, she's willing to do anything to leave, which includes agreeing to an experimental procedure. When Alice decides at the last minute not to go through with it, she escapes with the White Rabbit to Wonderland and trades one mad house for another: the court of the Queen of Hearts. Only this time, she is under orders to take out the Queen. When love, scandal, and intrigue begin to muddle her mission, Alice finds herself on the wrong side of the chopping block.
2021 PenCraft Book Award 1st Place in Winner in YA Fantasy/Sci-Fi Category
2021 NYC Big Book Award Distinguished Favorite in Fantasy Category
2021 Florida Authors and Publishers Association President's Book Awards Silver Medal in YA Fiction
2021 Purple Dragonfly First Place in YA Fiction and Sci-Fi/Fantasy Categories
2021 Firebird Book Award Winner in Young Adult
2021 Pacific Book Award Winner for Best Young Adult
2021 International Impact Book Award Young Adult Winner
2021 First Place in Chanticleer International Book Awards in the Ozma Book Awards Division
2021 Independent Press Awards Distinguished Favorite in Fantasy Category
2021 Los Angeles Book Festival Honorable Mention in Sci-Fi Category
2021 Wishing Shelf Book Award Bronze Medal Winner in YA Category
2021 Incipere 3rd Place Winner in the YA Fantasy (Clean) Category
2021 Story Monsters Approved Contest Finalist in YA and Debut Author Categories
2021 Book Excellence Award Finalist in Fantasy
2021 B.R.A.G. Medallion Award
2021 Finalist in the Feathered Quill Book Award in both Teen and Sci-fi/Fantasy Categories
2020 Author's Circle Novel of Excellence Book Awards in Fantasy
2020 Silver Medalist in the Independent Publisher Book Award for Fantasy
2020 Silver Medalist in the Moonbeam Children's Book Award for Best First Book (Chapter Book)
2020 Finalist in the Book Bloggers Novel of the Year Award
2020 Fall Pinnacle Book Achievement Award Winner in Fantasy
2020 Longlisted in Shelf Unbounded Best Indie Book Award
2020 Finalist in Royal Dragonfly Book Award in both Fantasy and Young Adult Categories
2020 Reader's Favorite Finalist in YA Fantasy
2020 Gold Medalist in the American Fiction Awards in Fantasy Category
2020 Silver Literary Titan Book Award
2020 Finalist in the International Book Awards in the Fantasy Category
2019 Finalist in Indie Diamond Book Awards Young Adult Category
Red Rogue Press, 9780996923941, 356pp.
Publication Date: August 1, 2019