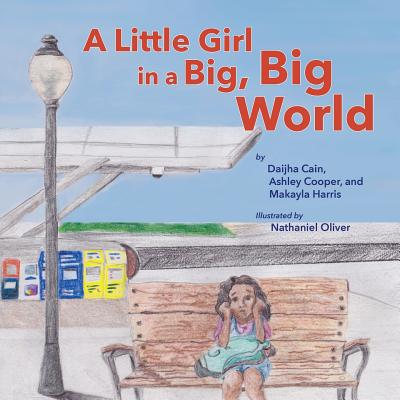 A Little Girl in a Big, Big World (Books by Teens #13) (Paperback)
Shout Mouse Press, Inc., 9780996927437, 40pp.
Publication Date: November 19, 2015
* Individual store prices may vary.
Description
Jasmine wants to make a difference in her community, but sometimes she feels like a little girl in a big, big world. She feels helpless in the face of the problems she sees around her, like homelessness and kids skipping school. But when she begins taking small steps to solve these problems, and recognizes the power of her BIG personality, the impact she makes may surprise even her.
The authors of this story are part of an innovative program run by Reach Incorporated. Reach develops grade-level readers and capable leaders by preparing teens to serve as tutors and role models for younger students, resulting in improved literacy outcomes for both. Learn more at reachincorporated.org.
Books were created in collaboration with Shout Mouse Press. Shout Mouse is a nonprofit writing program and publishing house for unheard voices. Learn more at shoutmousepress.org