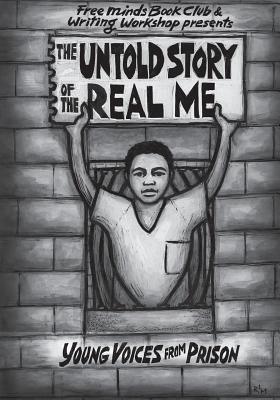 The Untold Story of the Real Me (Paperback)
Young Voices from Prison
Shout Mouse Press, Inc., 9780996927444, 160pp.
Publication Date: October 17, 2015
Other Editions of This Title:
Paperback (12/1/2017)
* Individual store prices may vary.
Description
The Untold Story of the Real Me is a collection of poems written by young people who were charged and incarcerated as adults at the age of 16 or 17. All poets are members of the Free Minds Book Club and Writing Workshop; many are currently incarcerated in the DC Jail or federal prison. Their work explores themes of parenthood, love, pain, identity, race, and freedom in voices both raw and powerful. This collection also features individual profiles of Free Minds members who are home from prison and serving as Poet Ambassadors in the violence prevention initiative, "On the Same Page." Already being used in classrooms across the country to start conversations around youth violence and the justice system, The Untold Story of the Real Me provides a new take on the power of one voice to speak truth to pain, to seek redemption and healing.
Free Minds uses books, creative writing, and peer support to awaken DC youth incarcerated as adults to their own potential. Through creative expression, job readiness training, and violence prevention outreach, these young poets achieve their education and career goals, and become powerful voices for change in the community. Learn more at www.freemindsbookclub.org