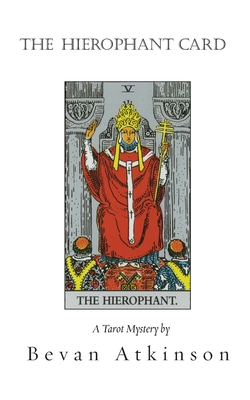 The Hierophant Card (Tarot Mysteries #6)
Paperback

* Individual store prices may vary.
Description
How can you determine if someone is telling the truth? Did Thalia Thalassos try to kill her cheating husband, despite her denials? Why is nurse Bryce Gilbertson giving a false name to visitors as he roams hospital hallways with a deadly syringe in his pocket?
In this sixth Tarot Mystery, Xana Bard must use her tarot-trained intuition to unravel the truth from its nest of lies, and along the way learn more about golf tournaments and long-distance horse races than she, or anyone else, cares to know.
Electra Enterprises of San Francisco, 9780996942560, 222pp.
Publication Date: November 3, 2019