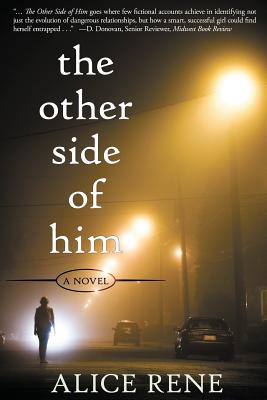 The Other Side of Him
Paperback

* Individual store prices may vary.
Description
It's the middle of the twentieth century, World War II is finally over, and Claire Wagner is on the brink of an exciting new life. With a well-deserved scholarship in hand, and much to her immigrant mother's dismay, Claire flees the Chicago tenements for a prestigious graduate school program in California.
At first Claire keeps her nose tucked firmly into her books, but when her brother asks for a favor, she reluctantly agrees to a blind date. Greg turns out to be handsome, successful, and rich--and he's definitely smitten with Claire. He introduces her to a sophisticated world she thought only existed in the movies, and before she knows it she's trading her bobby socks and German home cooking for black silk and caviar.
When Greg starts to show signs that he's not as perfect as he appeared, Claire's friends urge her to overlook his occasional short temper and controlling behavior. But the warning signs pile up, building to a crisis that will test even Claire's power to persevere.
Inspired by true events and steeped in the details of the 1950s, when vulnerable women weren't protected by the law or society, The Other Side of Him is a provocative look at how darkness can lie under the most polished exteriors.
California Country Press, 9780996949002, 300pp.
Publication Date: January 30, 2016