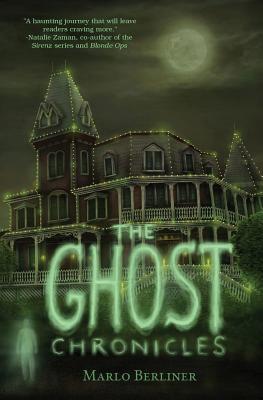 The Ghost Chronicles (Paperback)
Marlo Berliner - Author, 9780996972413, 332pp.
Publication Date: November 17, 2015
Description
Can Michael get to heaven before the devil gets him first, and if it means leaving Sarah is he sure he still wants to go?
Michael Andrews had everything – a loving family, a great girlfriend and a promising basketball career. That was before the accident that took his life. Now he's a marked soul pursued by demons, struggling to understand why he's stuck, and led by a mentor who's keeping secrets.
To make matters worse, he's falling in love in the afterlife, where binding oneself to another soul is strictly forbidden, for it may keep one or both of the souls bound to earth for longer than they should be.
As if that's not enough, there's also a danger in going too far with Sarah, because the "joining" of two souls in the afterlife is also forbidden and they don't know what will happen if they do go that far.
Each time they touch they can feel the boundaries of their energies slipping perilously into one another.
So maybe falling in love in the afterlife isn't such a good idea?
Inspired by the legend of a haunting at the Angel of the Sea, Cape May, NJ.
Advertisement