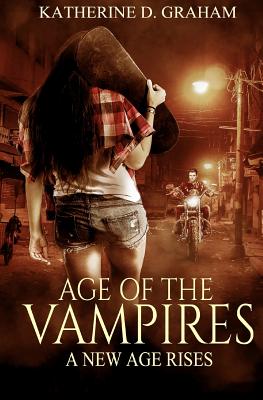 Age of the Vampires (Paperback)
A New Age Rises
Katherine D. Bowen United States, 9780996984508, 282pp.
Publication Date: November 8, 2015
* Individual store prices may vary.
Description
The world is changing. For hundreds of years humans have coexisted with the underground Vampirian nation, thanks to a truce between the human's World's Council and the Vampirian Royal Family. However, darkness is beginning to spread from its holes, and is met with the "negotiations" of the Morgen family; a human family in service to the Vampirian Royal family to "negotiate" with rogue cursed vampires. Katleen Morgen is often left alone while her Father Craig and brother Paul travel year-round for their unique work. Katleen's desire is to follow in the footsteps of her father, brother, and late Mother. However, the World's Council's refusal to allow a female "negotiator" into their ranks stifles her dreams. Her aristocratic friends dream of betrothal and marriage, and want the same for their hopelessly single and isolated friend, but can Katleen take her mind away from the darkness she foresees to pursue a happiness that may not last? Unbeknownst to Katleen, the mansion behind her own is the home of the Vampirian Prince himself, Philip James Coronaldy, as he searches for a bride before his twenty-first birthday in order to claim the throne. The only surviving heir to the Royal family, the peace between humans and vampires depends on his success, with only a matter of months hanging in the balance. But Philip is a Royal Vampire, with morals and standards higher than acceptable for his Vampirian kingdom. Can he reason with the dark side of his nature to claim a human bride before his birthday, or will his refusal to set aside his morals be the cause of a full-fledged war?
About the Author
Katherine D. Graham is from Memphis, TN. She volunteered faithfully at her local library in high school, which expanded her love for literature. Katherine is a Christian and conservative, and writes with other conservative young adults/pre-teens in mind. She published her first novel, Y.P.C. Agent 99.0 in 2009 at 21 years old. She graduated from the University of Memphis in 2011 with a BA of Foreign Language/Lit (Japanese). She has a great love for reading, writing, swimming, and anything Japanese. She is happily married to her high school sweetheart and they have one fur-child, a calico cat.