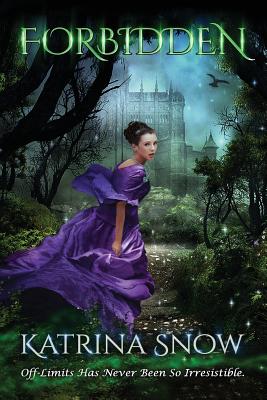 Forbidden (Paperback)
Kl Andersen, 9780997002409, 434pp.
Publication Date: November 11, 2015
* Individual store prices may vary.
Description
Winner of three Prism 2016 Awards-Best Fantasy, Best First Book and Best of the Best
"Falling in love has never been this fun, or this perilous." -Ingrid's Book Blog
Off-limits has never been so irresistible...
Lady Katherine Durant has perfected the art of hiding her Gifts-a valuable skill in a land where any hint of sorcery could lead to the burning stake. But, hiding her Gifts isn't the same as not using them, and that troublesome difference has led to capture each time she's run from her uncle.
Now, using a newly-discovered spell, she binds her powers and flees again-this time for her life. Unfortunately, her plan to hide as a maid in a distant kingdom goes awry when she unwittingly gets entered into a festival competition for the hand of a prince-a man with a wicked kiss and a sense of adventure that rivals her own.
All she's ever hoped for is a quiet existence as a servant, never imagining she could find laughter and belonging and love. And now the mischievous prince has her dreaming of all those things.
With a bounty on her head, sorcerers closing in, and a prince threatening to steal her heart, could it finally be time to stop running? Time to trust? Time to love?
About the Author
Award-winning author Katrina Snow writes renaissance-era fantasy romance, but also has YA and contemporary characters in her head lobbying for stories of their own. She's a fervent traveler, avid photographer, and dark chocolate fanatic, and enjoys those pursuits when she isn't writing or earning her keep at her busy day job. Katrina lives in New York City with a neurotic tabby and eight million other people who might also be deemed neurotic.
or
Not Currently Available for Direct Purchase