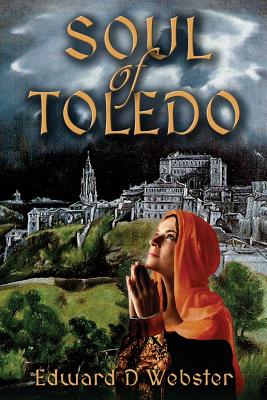 Soul of Toledo (Paperback)
Dream House Press, 9780997032000, 482pp.
Publication Date: January 5, 2016
About the Author
Edward D. Webster is the author of an eclectic collection of books as well as articles appearing in publications such as The Boston Globe and Your Cat magazine. Ed admits to a fascination with unique, quirky, and bizarre human behavior, and he doesn't exempt himself from the mix. His acclaimed memoir, A Year of Sundays (Taking the Plunge and our Cat to Explore Europe) shares the eccentric tale of his yearlong adventure in Europe with his spirited, blind wife and headstrong, deaf, sixteen-year-old cat. In his historical novel, Soul of Toledo, about Spain in the 1440s, the diabolical nature of mankind stands out as madmen take over the city of Toledo and torture suspected Jews thirty years before the Spanish Inquisition. Webster also likes to tinker with fictional characters, putting strange people together to see what they'll do with/to each other. He is the author of the novel The Gentle Bomber's Melody, in which a nutty woman, bearing a stolen baby, lands on the doorstep of a fugitive bomber hiding from the FBI. The result: irresistible insanity. From the happily unusual of A Year of Sundays to the cruelly perverse in Soul of Toledo, Webster shines a light on offbeat aspects of human nature. Webster lives in Southern California with his divine wife and two amazing cats.
Advertisement