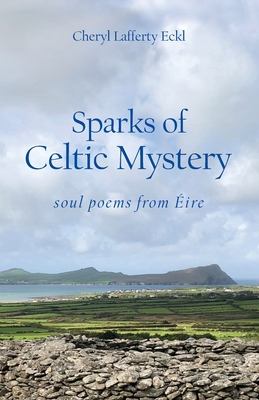 Sparks of Celtic Mystery
soul poems from Éire
Paperback

* Individual store prices may vary.
Description
Answering ire's Call
ire beckons you to her emerald isle that may feel more like home than anywhere you've ever been. Souls recognize this place where mystery lives in ancient stones, in Celtic lore and stirring song. And in soul poetry that arises from deep communion with sights and sounds not entirely of this world. For the landscape here has secrets to share with those who listen with body, mind, heart and soul. Come, pull up a chair and let yourself be gathered in to what mystical poetess Cheryl Lafferty Eckl saw and felt and heard as she gratefully answered ire's call.
Flying Crane Press, 9780997037647, 120pp.
Publication Date: February 1, 2019