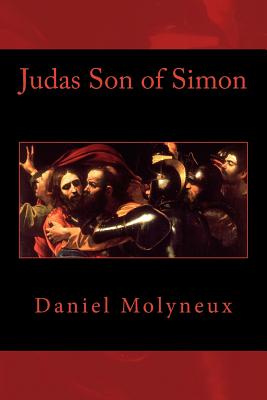 Judas Son of Simon
Paperback

* Individual store prices may vary.
Description
"It is better that one man die, than for Israel to be destroyed." Rome is waging a "culture war" against all things Jewish, seeking to wipe away Israelite identity, culture, and faith. Revolt simmers in Judea and Galilee, as common Israelites chafe under Roman rule. Conflict rages between the various Jewish parties. Plots swirl in the palaces of Pilate, Antipas, and Caiaphas, as they struggle to maintain their tenuous grip on power, worried that Jesus will lead the people to revolt against Roman rule. The most influential and educated of Jesus' disciples is Judas Iscariot. Israel is a thriving economic engine of wealth. Nazareth is a suburb of Galilee's capital. Capernaum is a center of learning, taxation, and trade, on the world's most important highway. Each chapter of JUDAS SON OF SIMON reveals new and starling surprises about Jesus, his disciples, and first-century Israel. Think you know about Judas' death? You don't Christian and Hebrew Scriptures provide the foundation for JUDAS SON OF SIMON, supplemented by the writings of Josephus, and numerous ancient and archeological sources. Join Judas, and the other disciples, on their perplexing spiritual journey. As you do, your understanding of Jesus, will be transformed.
Moriah Books, 9780997041743, 296pp.
Publication Date: February 14, 2017
About the Author
DANIEL MOLYNEUX has a master's degree from Austin Seminary; a doctorate from Fuller Seminary; and has done post-graduate studies at Concordia Seminary. He also has a B.A. in Drama from Rocky Mountain College; and studied at London's Royal Academy of Dramatic Art. Daniel is the pastor of Trinity Lutheran Church, in Fairfield, California. Molyneux's first book was the historical novella, THE ANGEL OF ANTIOCH; his second was a companion book, ELIAS PROVERBS.