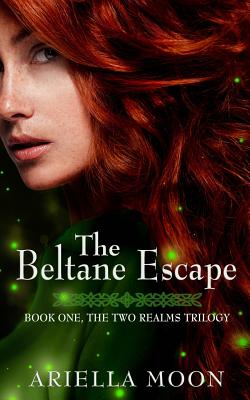 The Beltane Escape
Paperback

* Individual store prices may vary.
Description
Lady Fenella, Thaness of Thorburn, has no idea her fate will be shackled to a powerful sorceress. She believes Gran's warnings about Fairy are superstition, Fairy was invented to make children behave, and Merlin and the Lady of the Lake are myths. Then, from a distant past when the rule of magic is threatened, a spell cast forward to sixteenth century Scotland finds Fenella. The incantation sets in motion a series of events that leave her branded, stolen, and betrothed. Traumatized, and separated from her clan, the Highland heiress finds an unexpected ally in Edward, her kidnapper's son. But their fragile alliance is gravely tested when he enables Fenella's young cousin to visit, and the Lady of the Lake seizes her opportunity and lures the reckless lad into Fairy. Fenella has seconds to decide. Should she remain with Edward, her best chance at saving herself and protecting her people? Or should she dive into Fairy to rescue her beloved cousin, endangering her clan, and abandoning Edward to his ruthless father, Lord Argonshire? Weakened, spellbound, and torn by conflicting loyalties and love, Fenella is pulled toward her fate - unaware, The Most Powerful Wizard stands in her way.
Star Tribe Publishing, 9780997055412, 284pp.
Publication Date: January 29, 2016
About the Author
Ariella Moon draws upon her experiences as a shaman to create magical Young Adult fiction. Her Two Realms Trilogy is a medieval fantasy adventure series. The Teen Wytche Saga is a series of sweet contemporary paranormal romances. Ariella spent her childhood searching for a magical wardrobe that would transport her to Narnia. Extreme math anxiety and taller students that mistook her for a leaning post marred her youth. Despite these horrors, she graduated summa cum laude from the University of California at Davis. She lives a nearly normal life doting on her extraordinary daughter, two shamelessly spoiled dogs, and a media-shy dragon.