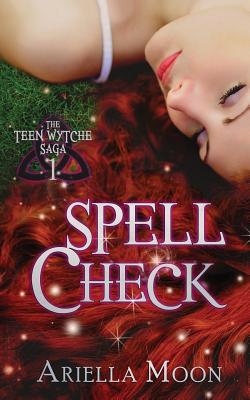 Spell Check (Teen Wytche Saga #1)
Paperback

* Individual store prices may vary.
Description
Evie can hide from bullies, but she can't hide from her guilt over her father's death. Now Halloween looms, and her best friend is about to cast a binding love spell on Jordan, Evie's secret crush. Will the school Goth help Evie regain her mojo and stop the spell, or will she ruin Evie's life?
Star Tribe Publishing, 9780997055474, 232pp.
Publication Date: June 18, 2017
About the Author
Ariella Moon draws upon her experiences as a shaman to create magical Young Adult fiction. Her Two Realms Trilogy is a medieval fantasy adventure series. The Teen Wytche Saga is a series of sweet contemporary paranormal romances. Ariella spent her childhood searching for a magical wardrobe that would transport her to Narnia. Extreme math anxiety and taller students that mistook her for a leaning post marred her youth. Despite these horrors, she graduated summa cum laude from the University of California at Davis. She lives a nearly normal life doting on her extraordinary daughter, two shamelessly spoiled dogs, and a media-shy dragon.