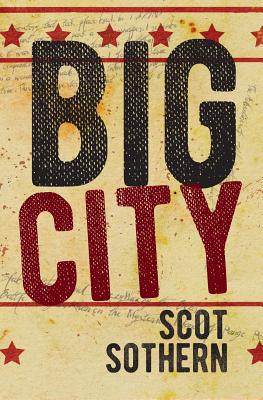 Big City (Paperback)
Stalking Horse Press, 9780997062977, 410pp.
Publication Date: March 15, 2017
* Individual store prices may vary.
Description
Scot Sothern's profane western satire BIGCITY, is a novel with an unforgettable cast, including the wild Bitch Bantam, pulp writer Slab Pettibone, and his sidekick FuzzyWuzzy the bear in a tale as moving as it is scandalous. BIGCITY is the birth of feminism, robber barons, media stardom, and motion pictures, where teeming masses have come for a new life and a throw of the dice; with gritty realism and absurdist comedy, BIGCITY is a fantastical adventure and love story examining the dynamics of change and the politics of natural selection.
"Deliciously strange and compelling, delightfully lurid and fun, Scot Sothern's debut novel reads like a feral mashup of Cormac McCarthy and William Gibson amped on cornjuice and spiderbite." - Mark Haskell Smith