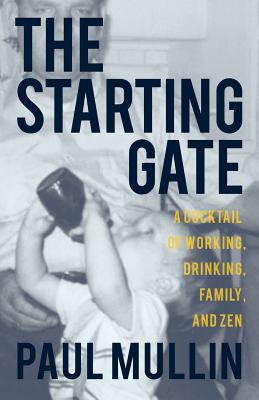 The Starting Gate (Paperback)
A Cocktail of Working, Drinking, Family, and Zen
Sweet Air Publishing, 9780997074734, 278pp.
Publication Date: May 16, 2016
* Individual store prices may vary.
Description
In thirteen chapters Paul Mullin mixes up a potent cocktail of working, drinking, family and Zen.It all starts-where else?-at the Starting Gate: a country bar in Northern Maryland where the author first started working at the age of thirteen, and where his boss once shot a man dead for trying to rob the local drug store. Other jobs follow, like when he works as the only white kid on an all black labor crew at the National Archives, or the years he spends as a high-rise window cleaner in Manhattan. An essential primer for anyone interested in Zen and/or cocktails, or for anyone who enjoys a good story as if told from the next barstool over....I'm at the Starting Gate scooping ice. When this shopping cart is full I'm gonna wheel it through the bar and through the liquor store and fill the bin in the parking lot. I know what I am supposed to be doing and I am doing it. I am happy....***"You? . . . You're a Zen Buddhist?""Yes.""You are?""Yes.""Mr. Angry Pants? Mr. Be-Careful-of-Daddy's-Martini? Mr. Picks-a-Fight-with-You-Cuz-He-Likes-You? . . . You're a Zen Buddhist?""Yes.
About the Author
Paul Mullin is a playwright, screenwriter, poet, and teacher, recognized by Seattle's The Stranger as a "Theater Genius." His plays have been produced across the U.S., exploring subjects ranging from personal nuclear catastrophe to the uncelebrated underbelly of American History. He lives with his wife and two sons in Seattle. Go to www.paulmulllin.org to learn more about Paul Mullin's works and ideas.