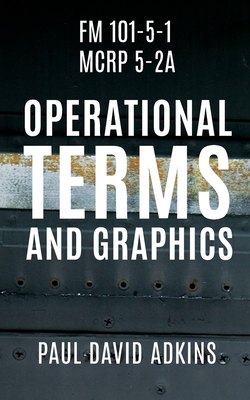 FM 101-5-1 McRp 5-2a (Paperback)
Operational Terms and Graphics
Lit Riot Press, LLC, 9780997089394, 114pp.
Publication Date: April 18, 2017
* Individual store prices may vary.
Description
To students of military history, a good map tells contour, overlook, reverse slope, avenue of advance, impassible obstacle. Military symbols denote marches, routs, defenses, strongpoints. Yet, to the layman, the onlooker, the casual observer, they stand without value. They inherently cannot represent what is happening on the battlefield to the single-most important element: the combatant.
Operational Terms and Graphics divulges human struggles beneath the symbols and graphics: the struggles, the slaughter, the fear, the boredom, the hatred, and the torching that war lays to the human spirit. Hence, coupled maps and symbols with human experiences to counter the reporting of events so coldly depicted otherwise in news outlets, social media sites, and sound bites. Because people are dying, and the survivors are altered forever.