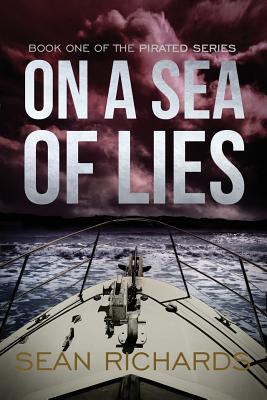 On a Sea of Lies (Pirated #1)
Paperback

* Individual store prices may vary.
Description
When a commercial airliner vanishes off the east coast of America and an extensive search by the U.S. military ensues, Air Force scientist Ken Davenport questions why the Bermuda Triangle is not included in the search parameters and soon finds that his life is in danger . . . but Ken's quest for the truth is not to be so easily thwarted.
Accompanied by Drew Pearson, a man driven to find his estranged wife and young daughter, who are listed among the missing, the two embark on a journey inside the dreaded Triangle of Death and soon find themselves scrambling for their lives, attempting to escape a brutal and unearthly regime.
Richard Vieira, 9780997093100, 584pp.
Publication Date: April 7, 2016