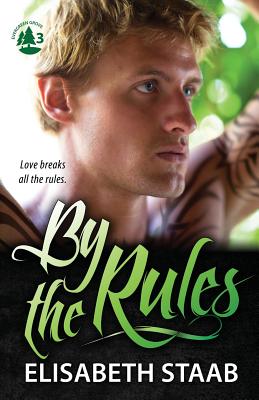 By the Rules (Evergreen Grove #3) (Paperback)
Elisabeth Staab, 9780997136609, 304pp.
Publication Date: February 3, 2016
* Individual store prices may vary.
Description
"One of the best romance stories I've read in years." -- Guilty Indulgence Romance Reviews
"By The Rules is absolutely the best m/m romance I've read " -- Fictional Candy
"This book is a perfect example of romance at its finest " -- Joyfully Jay
"By The Rules broke my expectations. It is a love story in every sense of the word." -- Talk Supe
He thinks I want him because of the rumors around town. Because I think he's easy. I want AJ, because he's AJ.

No liars. No suits. Absolutely no straight guys...

AJ Fabin's list of rules keeps him safe. Since getting kicked out of his parents' home and attacked by a former escorting client, his rules and his life in the tiny town of Evergreen Grove provide a quiet haven. He may be lonely, and he may stick out like a sore thumb, but the folks like him well enough. When he's not dodging his old pimp, things are peaceful.

Hayden Price is having a quarter-life crisis. Engaged to a woman he can't connect to and working a job he secretly hates, he comes to Evergreen Grove to help his mother through a health scare. Returning to his childhood home makes Hayden reevaluate a lot of things, including himself. When he meets AJ and finds he can't stand the mouthy jerk--almost as much as he can't stop thinking about him--he has a lot more to change than his career.

To be together, they'll both have to break all of their rules.

By the Rules is book 3 in the Evergreen Grove series, but reads as a standalone.