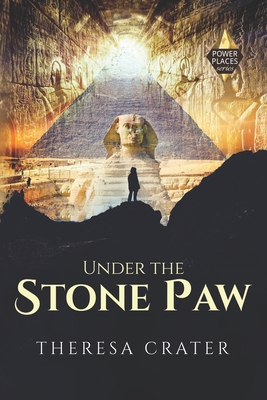 Under the Stone Paw (Paperback)
Blue Star L.L.C., 9780997141313, 408pp.
Publication Date: May 17, 2016
* Individual store prices may vary.
Description
A forgotten family legacy. Six crystal keys. One shot at unlocking the secrets beneath the Sphinx. Anne Le Clair, a successful, young attorney, has managed to remain free from her family's gothic past-until now. When she inherits her murdered Aunt's antique necklace however, she finds no escape from its secrets. Under the Stone Paw is a thrill ride from the upper crust of New York society to the forbidden tunnels underneath the Sphinx, from a time before Jesus and Mary Magdalene sought to free humanity to our own time when a shadowy consortium of powerful individuals threaten to control it.
About the Author
Award-winning author Theresa Crater brings ancient temples, lost civilizations, and secret societies back to life in her visionary fiction. Her novels include The Power Places series, Under the Stone Paw and Beneath the Hallowed Hill, The Star Family and God in a Box Her short stories explore ancient myth brought into the present day. She blogs with the Visionary Fiction Alliance and Women Write the Rockies, and is a member of Sisters in Crime and the Independent Authors Network. Currently, she teaches writing and British literature in Denver.