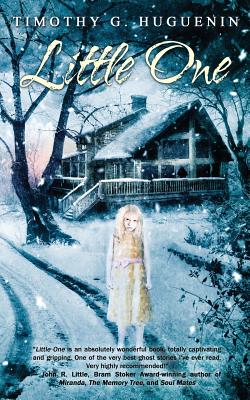 Little One
Paperback

* Individual store prices may vary.
Description
Publishers Weekly promises this heart-racing, haunted tale of ghosts, vengeance, and family ties "will keep readers wondering."
Death is cold.
Kelsea Stone can't remember her childhood, and frankly, she doesn't really care. She's doing fine on her own in L.A. without any family to tie her down. But when she finds out her estranged birth parents have died and left her their decrepit house in Canaan Valley, West Virginia, she discovers more than just an inheritance waiting for her in the mountains. An angry presence lingers there, and it will not rest until it has had its revenge.
Fans of Stephen King and Dean Koontz won't want to miss this page-turning ghost thriller, which The Horror Review calls "a pulse-pounding downhill run."
Timothy G. Huguenin, 9780997147438, 244pp.
Publication Date: July 1, 2017
About the Author
Timothy G. Huguenin writes short stories and novels. He lives in the Allegheny Mountains of West Virginia with his wife and dog. You can find out more about him and his writing by visiting tghuguenin.com