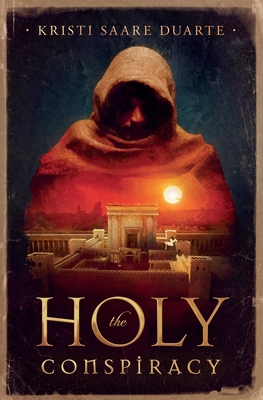 The Holy Conspiracy
Paperback

* Individual store prices may vary.
Description
Six months after Jesus's brutal crucifixion, his socially awkward brother Yakov is desperately trying to piece together the fragments of his broken life. He lives in constant fear in a world where the Romans rule with bloodstained hands. When the other disciples elect Yakov as their new leader, he agrees on one condition: that they form a secret community in Jerusalem where they can hide in plain sight among thousands of other Jews.

One day, an affluent tentmaker from Tarsus named Saul approaches the disciples with a wild tale of Jesus risen from death as the Messiah. The disciples are shocked: their beloved teacher Jesus was just a humble preacher, not a god. And he died. They know this well - they buried his bones. But despite the disciples' protests, Saul insists that only his version of Jesus as the Savior and Christ is valid.

Now Yakov and the disciples must fight to keep Jesus's true message of oneness with God from disappearing into obscurity. But how can these poor, uneducated disciples stand victorious in an arena of treachery and deception, where the rich and powerful always win?
Kristi Duarte, 9780997180749, 296pp.
Publication Date: June 3, 2020